The Difference
Below are examples of images taken by new clients with popular consumer model cameras, and later replaced with images that we provided them. The best way to describe the difference is to show you the difference- the way your buyers will see the difference...
We use the latest techniques and professional equipment to perfect our images and give them a quality that will catch the attention of your future buyers.
There have been numerous articles written about the value of professional images in today's web-based consumer market. Your local real-estate marketing tool, HAR.com, cater's to this web-based market and makes it easy for potential buyers to browse listings before ever visiting a listed property. What will set your listing apart from the others? Whether your property is listed at $100,000 or $10,000,000- the images can make all the difference in captivating a buyer.
---
We Love Our Clients!!!
compliments from some of our awesome clients:
"I'm so pleased with the work you do. It makes a big difference!"
"Wow! They pictures are beautiful.
Thank you."
"I just viewed the pictures of Robinson. I am blown away! What a difference.
Thanks for a job expertly done!"
Refer a new client to us, and get a complimentary virtual tour slideshow for any new or existing listing of your choice. Refer 5 new clients to get your complimentary virtual tours AND $75 off your next photo session with WCT.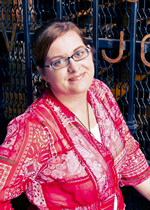 Kimberly Miller
281-703-7311
kmiller@wallscouldtalk.com